The College plans to offer both the international curriculum - UK GCE "A" Level as well as the local curriculum leading to HKDSE.
S1-S3 curriculum aims to nurture students' language proficiency, higher-order thinking and generic skills and development of life skills as well as the "learning to learn" capabilities. Students experience a balanced range of courses and a wide variety of learning modes. It covers the curriculum framework recommended by Education Bureau (EDB), as well as to incorporate the school-based curriculum and pedagogy to keep track of the local and international education trends.
S4 curriculum is the foundation study of the senior secondary education, which is developed based on the local curriculum. Upon completion of S4 study, students may pursue their studies either in the HKDSE programme or the General Certificate of Education (GCE) "A" Level programme in S5 and S6 according to their personal aptitudes, interests as well as study pursuit and life planning.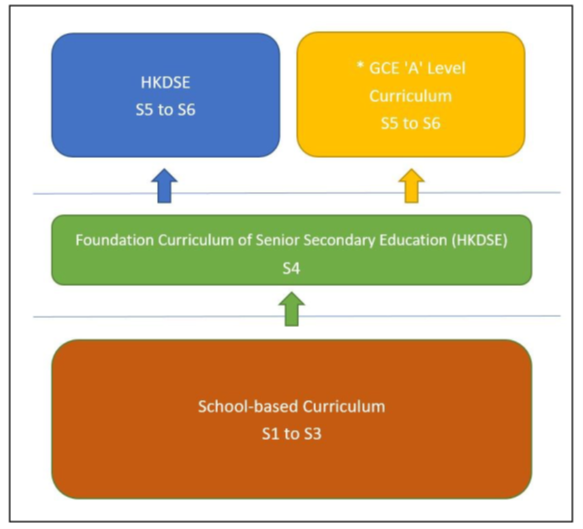 Remark:
The implementation of GCE 'A' Level curriculum is subject to approval from the relevant awarding organization and EDB.